Translation of manuals, catalogues, instructions and technical specifications
One of the main subject areas of Planet Lingua is the translation of all kinds of manuals, catalogues, instructions and technical specifications, be they for the end user or for internal company use.
This type of translations is extremely important to achieve that any machine, device or appliance be used according to its design. Throughout our years of experience we have encountered many texts that did not offer clear instructions in accordance with what was intended to be said. This is why we consider it a type of translation which must be taken good care of.
Translation of user guides, safety sheets, installation or maintenance manuals, warranties and brochures for the end user, among others, is essential for, on the one hand, consolidating and increasing sales, in addition to fostering your clients' loyalty, and, on the other hand, for managing that your in-house processes are executed as efficiently as possible. All of the above has a direct impact on the corporate costs.
Visit our section Why translate in the upper menu to be able to see how translation may help your company in its professional evolution, apart from some examples of case studies that have already hired our translation services.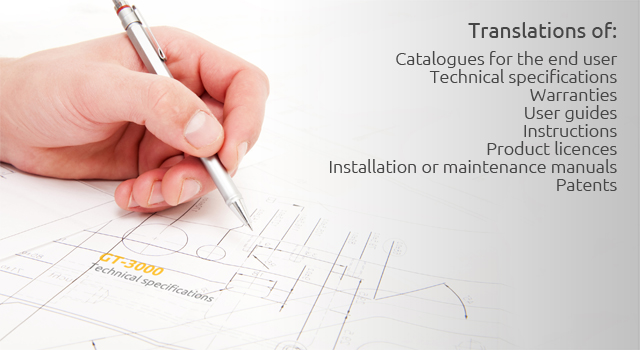 If you need to request a quote or to be informed on any of our translation services, contact us by means of our
form
, by email to
info@planetlingua.com
or by telephone on
+34
93 284 60 55
.