Translation of human resource documents, presentations and corporate reports
The translation of material such as agreements, documents for in-house training, as well as translations of minutes, in-house communiqués and job descriptions, are part of the daily work of the Human Resource Department within any company with employees in different countries.
At Planet Lingua, we know that correct translation of this type of material is key to improving the in-house relationships of your company with the employees. It is a clear and simple way to communicate with employees and let them express themselves in their language, so that communication becomes more fluent for both parties.
Our vast experience as translation providers for countless successful companies of different sizes and industries makes us very much aware of the relevance and impact this type of translation has on improving the working atmosphere within any company.
Visit our section Why translate in the upper menu to be able to see how translation may help your company in its professional evolution, apart from some examples of case studies that have already hired our translation services.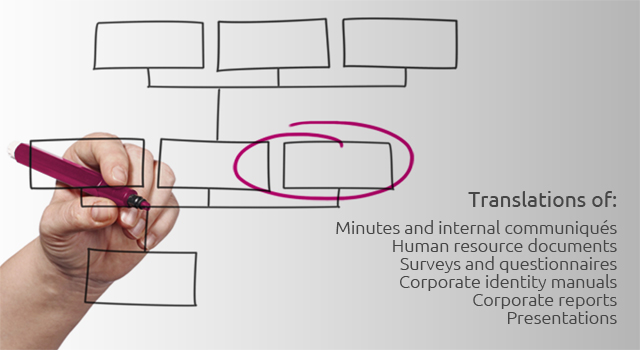 If you need to request a quote or to be informed on any of our translation services, contact us by means of our
form
, by email to
info@planetlingua.com
or by telephone on
+34
93 284 60 55
.