Translation of financial texts, annual accounts, statements and audits
Most of the companies we work with needs financial translations.
Based on our experience at Planet Lingua, we know that the quality of this type of financial translations has to be always impeccable, as these texts are usually intended to convey the reality of a company and are key to achieve good communication. The documents submitted to bodies or shareholders, such as annual balance sheets, financial reports, profit and loss accounts, statements and analyses, are utterly important, hence nothing can be left up to fate.
Communication must be clear and systematic with analysts and investors and it should answer the questions that will allow them to make the assessments necessary to take decisions of great relevance. Furthermore, nowadays many shareholders, investors and analysts have an international background, hence correct communication in their own language is essential to establish good relationships with them.
Visit our section Why translate in the upper menu to be able to see how translation may help your company in its professional evolution, apart from some examples of case studies that have already hired our translation services.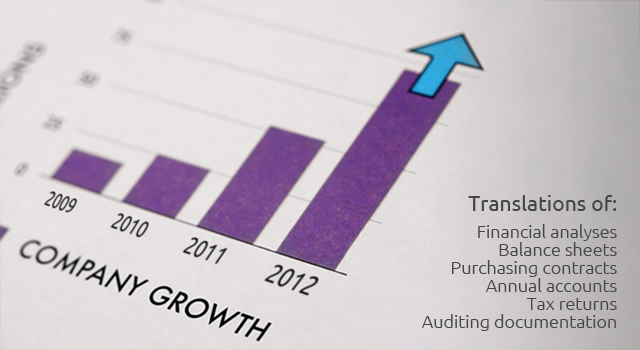 If you need to request a quote or to be informed on any of our translation services, contact us by means of our
form
, by email to
info@planetlingua.com
or by telephone on
+34
93 284 60 55
.